Mid North Coast Holiday Cottage Surrounded by National Parks
A Hidden Valley surrounded by Pristine Nature, Breathtaking Valley Views, a Cool and Calming Freshwater Creek, Adbundant and Beautiful Birdlilfe and Simply Marvellous Natural Beauty
Valley Views Cottage is perfect for a short break or a workcation The Cottage is a great size 2 bedroomed cottage big enough for the family but not too big for two. The Holiday Cottage offers the perfect mix of a great place to get away from it all and relax or enjoy the super fast wifi and catch up on a work project surrounded by stimulating nature.
Have you ever dreamt of experiencing the feeling of being far off of the beaten track away from the city, away from people, away from traffic and enjoying absolute peace and tranquility, then look no further than Valley Views Cottage.
If you are looking for a Holiday Accomodation / Holiday Cottage / a Place to Stay / Workcation Destination or a Trusted AirBnB in the Macleay Valley then Valley Views offer the beauty and magic of the valley in a comfortable private Cottage and at a very affordable price.
Julia says - "This stay was even better than expected. The photos didn't do it justice. Sam's place is a truly secluded artist's retreat"
Kim says - "Lots of space and different areas to chill out. We explored the area and found some great water holes. Each afternoon we chilled out on the deck and had bbq's each night and used the big outdoor timber dining table. We all wanted to stay longer and would love to come back. Highly recommend this place"
Pricing
Includes Quality Linen, Kitchen Essentials and Fresh Eggs and Produce when available
PER NIGHT
$AUD 195 / night *
Linen and Towels Included
Kitchen Essentials Included
Fresh Produce when available Included
Price includes up to 2 guests, extra guests are $15 per person per night.
Coffee and Tea Supplies Included with Milk and Sugar
Shampoo, Soaps and Detergents included
20% discount for 7 day Bookings. Contact us for custom rates for longer stays.
* Cleaning Fee is $50 per stay
Things to do in the Macleay Valley
Frequently Asked Questions
What kind of Vehicle Access is needed for Valley Views?
For the majority of time throughout the year the access is possible by any vehicle, we have had small hatchbacks come to the cottage, the last 20kms drive are on a dirt road which does have some potholes and needs to be driven quite slowly. There is one seasonal crossing called Rocky Gully which becomes unpassable after very heavy rain events (infrequent), but this seasonal crossing is fine for all vehicles at all other times.
Do you have WiFi?
Yes we do - STARLINK Internet with Speeds in excess of 200Mbps ++ Valley Views is the Perfect Workcation Destination catch up on a project with Beautful Scenery and Super Fast Internet, Much Faster than the City.
A Work Desk with Laptop Stand and Minitor can be set up on request either in the Main Bedroom or the Outside Yoga / Library Room, get in contact if you have any questions about staying at Valley Views for a workcation.
Is there phone service?
Unfortunately there isnt any mobile service but if your phone is wifi calling enabled then you can use this for making calls. Of course if you dont have wifi calling and need to use the phone we always have one available. Wifi calling is not available with all mobile carriers.
Do I need to bring anything?
Not really, just yourselves, your food and the things you cant live without for a short stay. The cottage is fully equipped and you really only need to bring your food and bottled water if you prefer not to drink tank water. If you want to do walking, bring sturdy walking shoes / footwear for climbing the mountain which has steep and rocky terrain.
Do you have a Pool?
You can swim in the creek on hot days either by the cottage or at Jumping rock which is 4kms from the cottage. We also have a picnic basket available for your use if you would like to have a picnic lunch. Dont forget to bring your swimmers.
Is Valley Views Pet Friendly?
Dogs are welcome to Valley Views and they love it as much as the human guests, there are also plenty of walks, including just straight out of the driveway and also the dirt road deeper into the valley. Traffic is scarce along this road so its great for wlaking. The garden is fenced and large. We have dog bowls available but dont provide a dog beed. We just ask for you to keep your pets off of the furniture and that you clean up after them.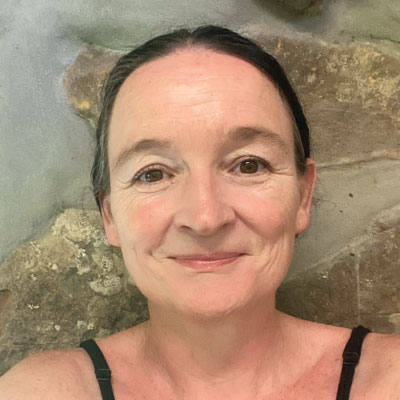 Hello
Nice to meet you, I'm Sam
Not many people know about this hidden Valley in the Wilderness, we welcome you to come and enjoy the scerenity of the Countryside
Location
45 Kilometres West of Kempsey.
Location:
Moparrabah - Mid North Coast - NSW
Email:
valleyviewscottage@gmail.com